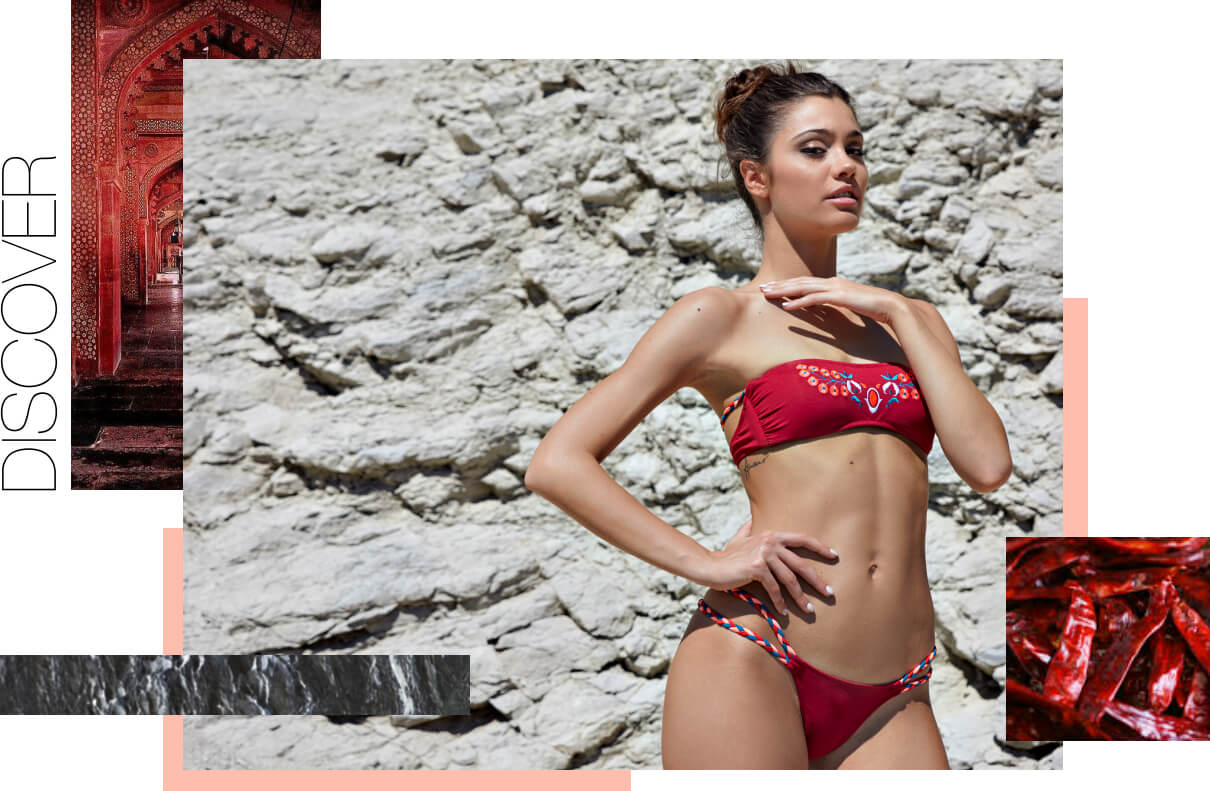 SUMMER COLLECTION 2018
Put on your persian Salad and just feel those wonderful summer vibes.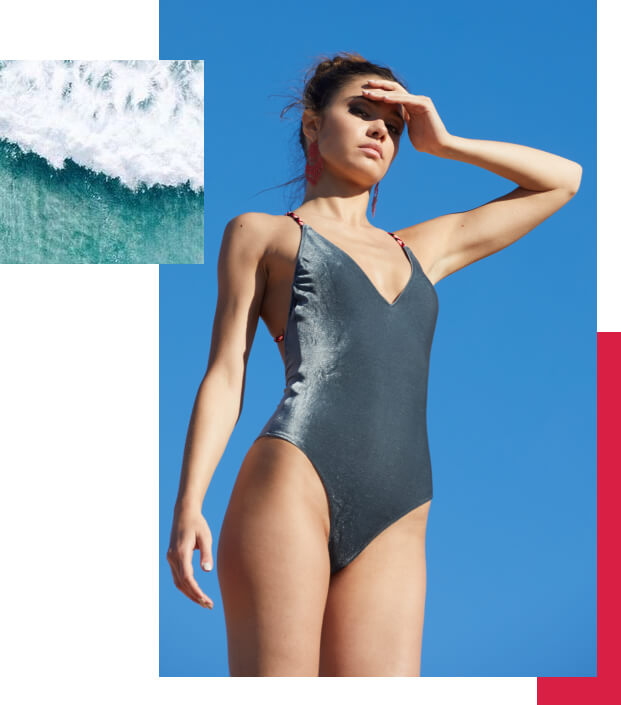 5.6 SWIMSUIT
Velvet is the perfect key to instil 5.6 bikini
with the ideas of elegance and refinement.
Dress your body with it,
and feel the softness of Persian rug.
MADE IN ITALY
Is always the most fashionable choice to dress your body
Let the oriental magic bring you to an exotic atmosphere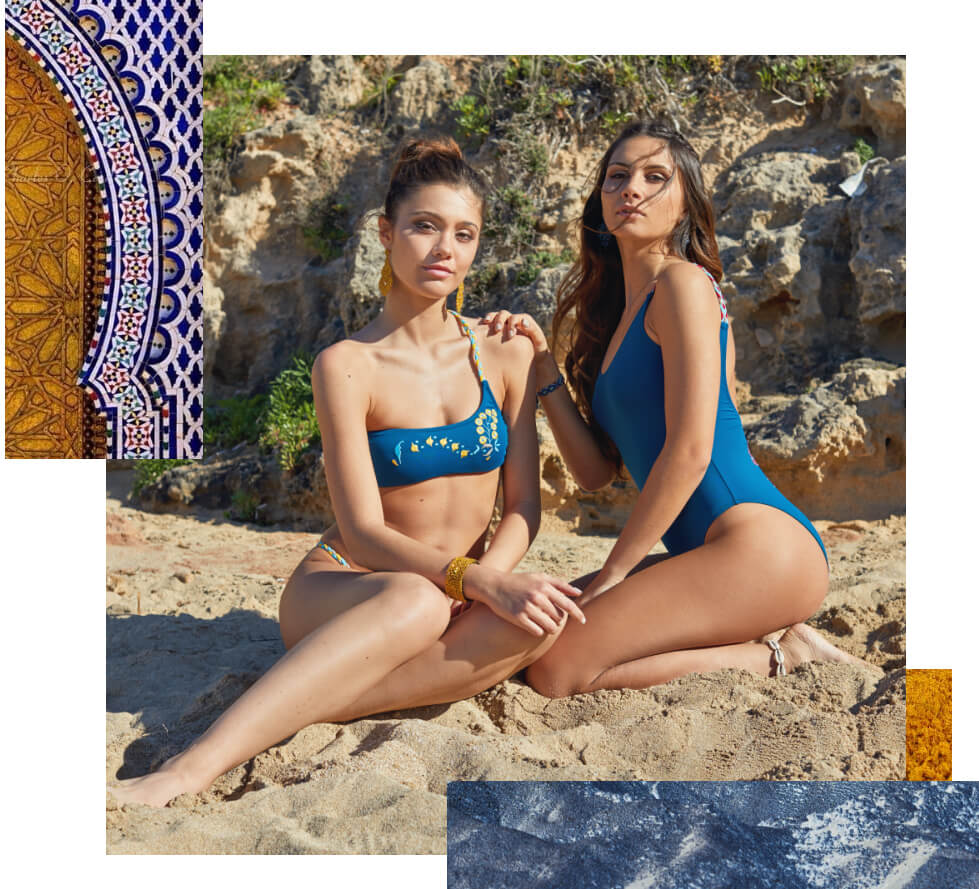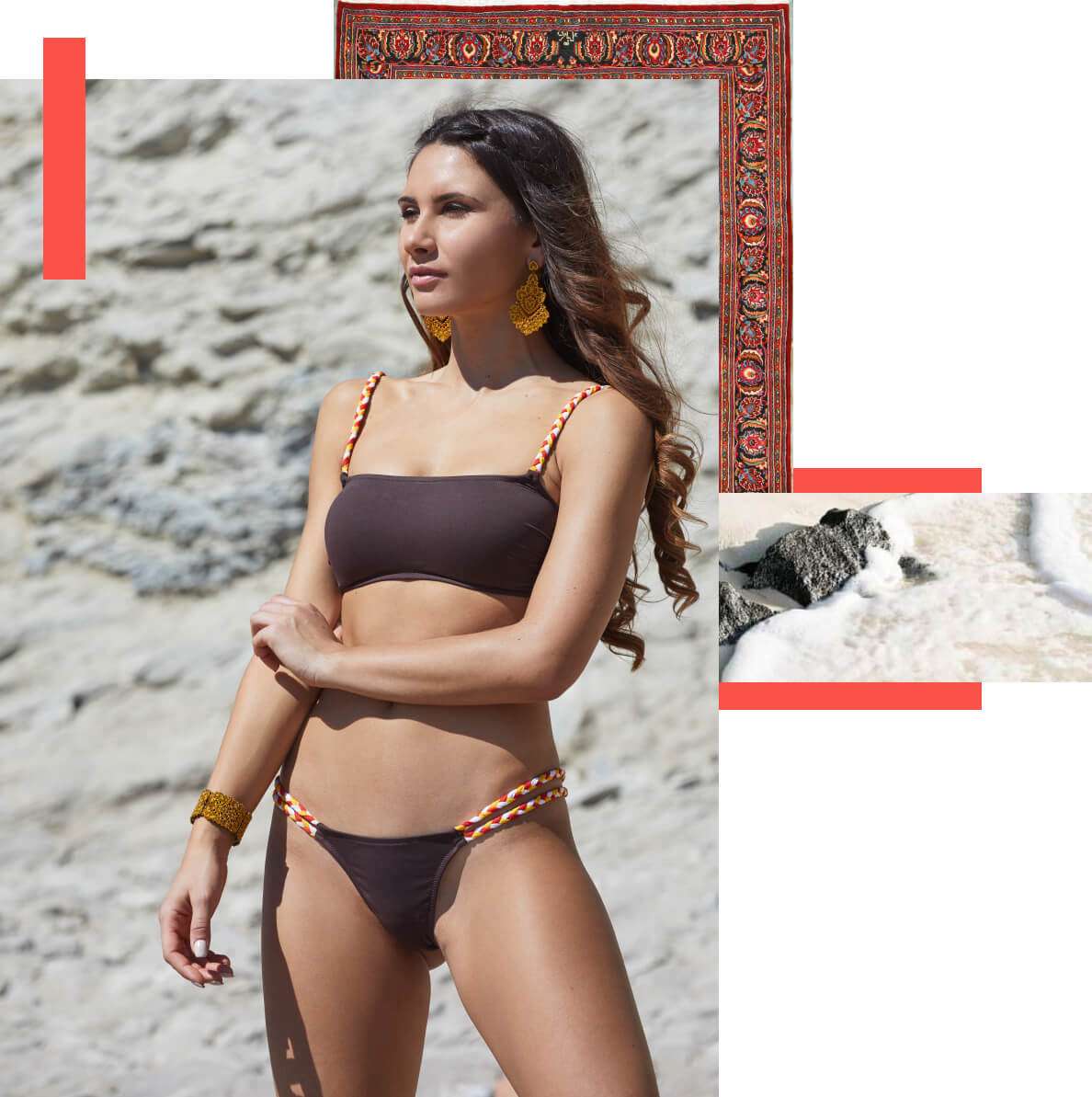 PERSIAN INSPIRATION
Imagine making a jounery in the ancient Persia
and to be seated down on
a colourful oriental rug...
Can you feel the oriental vibes?